If you're using a Wahoo KICKR direct drive trainer with your bike on Zwift by removing your standard rear wheel and attaching your bike's rear dropouts to the KICKR, you may have heard some chattering/chain noise from your rear derailleur.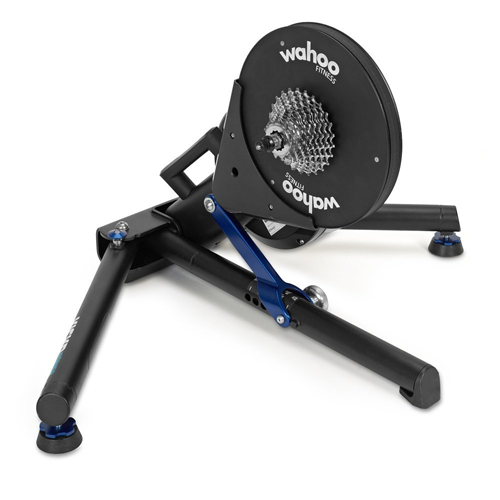 In some cases, you may even have to reindex your rear derailleur or use the barrel adjuster to make subtle adjustments to the tracking of the chainwheels to avoid the chattering.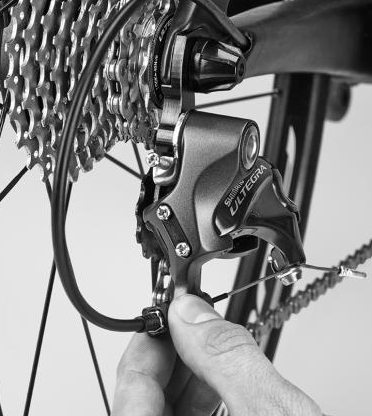 This is not usually necessary, and typically results from not using the correct spacers or not using the spacers at all with your specific gearing needs.
If the derailleur on your bike is indexed for 11-speed shifting, you need to be sure that you're using an 11-speed cassette on your KICKR, usually without the need for any additional spacers. The freehub on the KICKR is designed to work with both 10-speed and 11-speed cassettes.
If you're intending to use a 10-speed cassette on the KICKR, because your bike's normal rear wheel is also using a 10-speed cassette, you'll need to be sure you add the correct spacer to accommodate that gap.
The spacer that comes with the KICKR should be sufficient, or if you need a larger gap, you can buy third-party spacers for your KICKR's freehub. Wheel's Manufacturing, Inc. makes a wide array of spacers you can use in this application.
If you use a 10-speed cassette on the KICKR and the derailleur on your bike is used to managing 11 cogs on your road wheel, you're going to get noise, chatter and skip.
There are ways to use a 10-speed freehub with an 11-speed cassette and vice-versa, but it does require some adjustment to your gearing to make sure it shifts smoothly and accurately. Here's a short video describing exactly how to do that:
Likewise, if you use an 11-speed cassette on your KICKR and use the spacer, you'll end up having to adjust your derailleur via the barrel adjuster outboard from the wheel to accommodate. Just remove the spacer if you're using an 11-speed here, and you shouldn't have to change anything.
Note: There's an additional, second spacer included in the KICKR kit (the 12x142mm spacer vs the 135/130mm spacer), for use when switching from a road-specific wheel to a mountain-specific wheel, as the spacing, gapping and wheel dish are different. Changing this spacer will probably not eliminate the shifting or chain/derailleur chatter, unless you have it backwards already.
In your KICKR kit, it looks like this: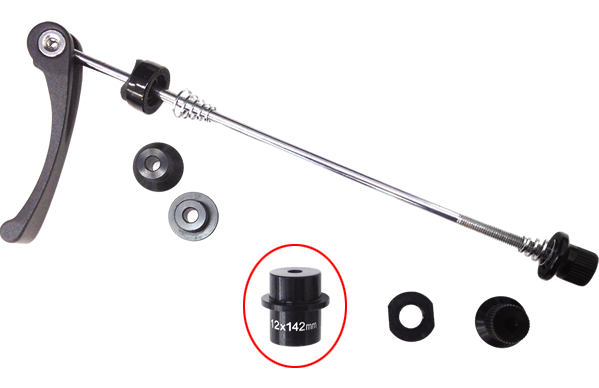 To use this spacer for each specific wheel, you simply need to flip it around on your skewer and insert it back into the trainer's hub. The thickness of the spacer on each side of the waistline will properly center and secure your wheel, whether it be road or MTB.
Here's a snippet video of how to do that, from Wahoo Fitness' YouTube channel:
Hopefully that helps reduce or eliminate the noise entirely from your rear end while using your KICKR.