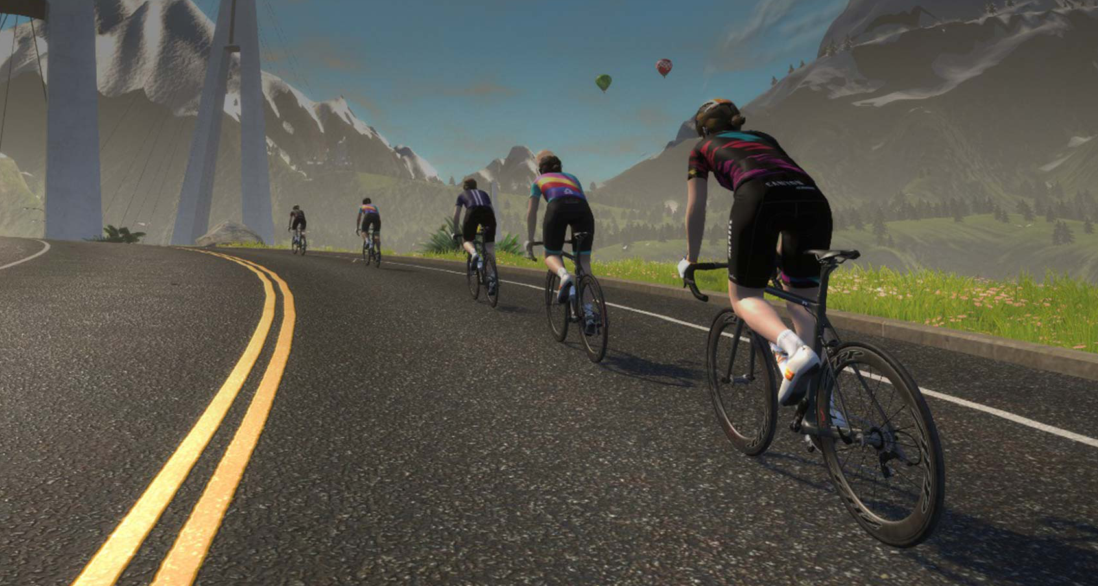 There's been a lot of discussion over the years about how to sync weight to Zwift, to make sure the data generated by your fitness devices and sensors is accurate.
Because this information is entered by hand by a human, and is used by Zwift to calculate performance, this data has been intentionally manipulated thousands of times in the past to "weight dope" and win podium placement, because it's entered by the user directly in their profile, as shown here:

"Weight doping is the artificial manipulation of your avatar's in-game weight, used to gain an advantage, whether it be to increase the rider's weight (and thus manipulate the effective w/kg calculation) or the reverse, to make your in-game avatar lighter than reality, to gain advantages while climbing."
But many of use are honest riders, and just want to see honest data from our efforts, so we can develop our training or improve our fitness and see those gains in performance (or losses, if weight loss is one of your fitness goals).
There's been a very long-standing request to track weight changes on Strava, but they currently do not support that as a feature. If/when they add this as an option, other services like Zwift, Withings, Fitbit and Garmin Connect can begin synchronization of weight and body composition values to Strava. But not yet...
Zwift allows you to synchronize your weight automatically from your Withings or Fitbit smart scale. Note: You can sync your weight from other unsupported devices too, more on that in a moment...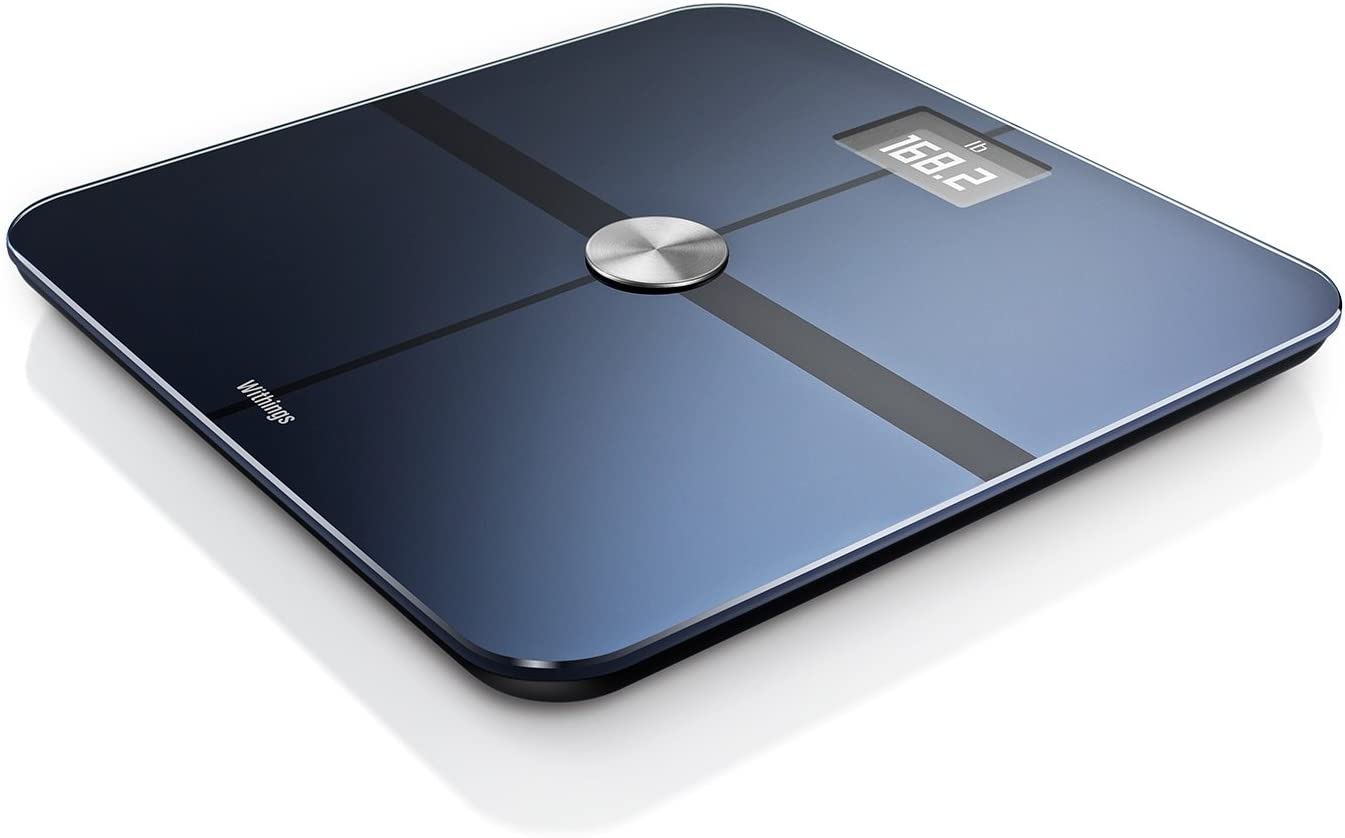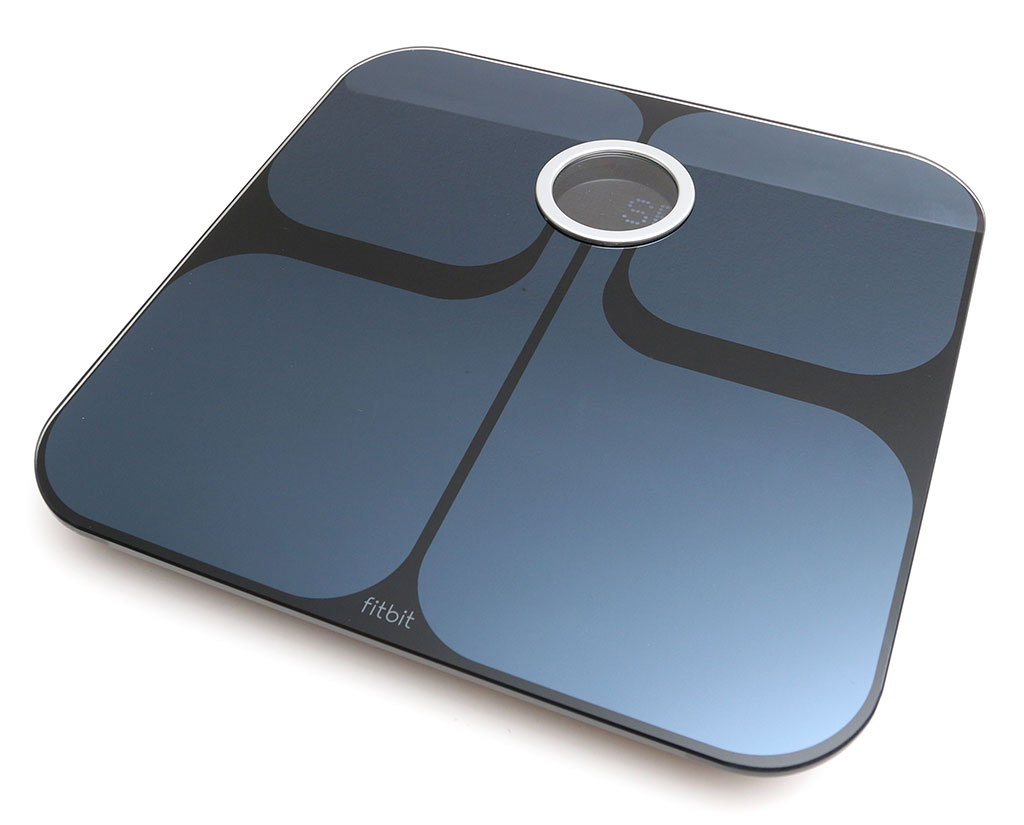 Synchronize your weight to Zwift from a supported Smart Scale
To connect your Withings or Fitbit smart scale to Zwift, simply log into https://my.zwift.com/, then click the profile icon in the upper-right corner, go to My Profile and then Connections on the left side.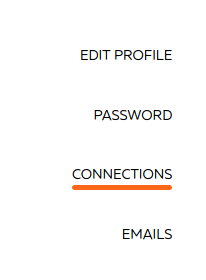 If you scroll down a bit on the page, you'll see two links there for Withings and Fitbit.

If you have either of those scales, you can authorize Zwift to query the data from your scale's upload into those partner fitness portals, to your Zwift profile. Just click "Connect" next to the appropriate one and Zwift will begin pulling that weight data from their portal to your Zwift account.
When you click "Fitbit" for example, you have the option of what data you'd like to share with Zwift. In this case, you're only interested in the "Weight", so I've selected that here: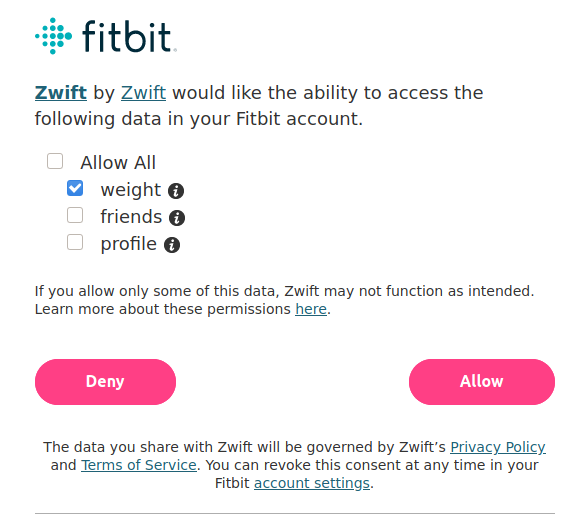 Synchronize your weight to Zwift from an unsupported Smart Scale
If you don't own either of those two scales, but have another smart scale or device which captures your weight (a Garmin Smart Scale for example), you can still sync that weight with Zwift.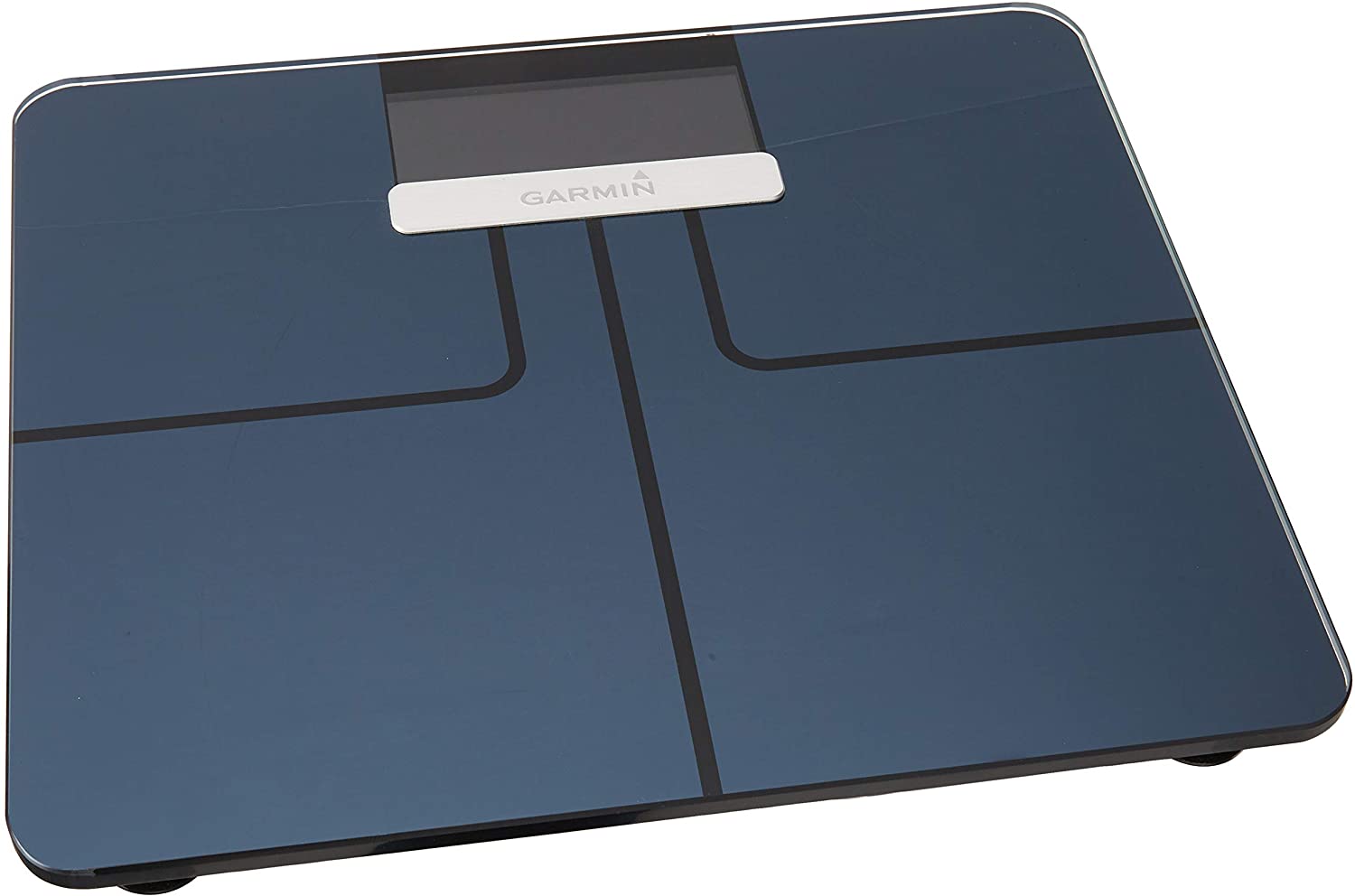 Here's how:
Visit FitnessSyncer in your browser and sign up for a free account. It only takes a moment to create an account.
Once you're logged in, you have the option of pairing services together to synchronize the data between them, using a "Source" and "Destination" sync pair.
Create your first "Source" pair by choosing the activity type from the top dropdown. For weight data, you'll want to choose "Body Composition" from the list: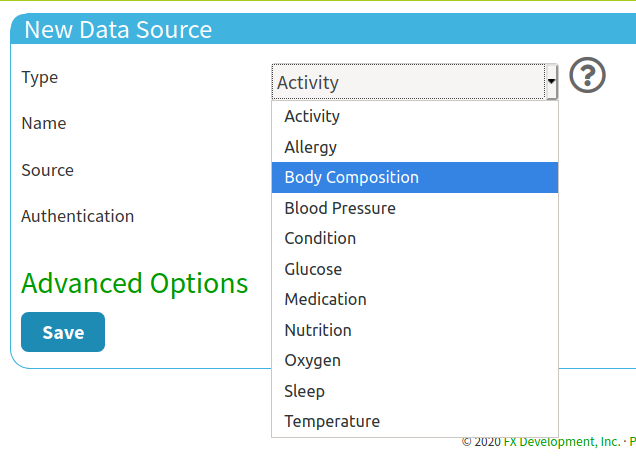 Give your source sync pair a name, so you'll know what it is when you look at your dashboard. I chose "Garmin Weight" to make it easy to remember as I build many more sync pairs later.
You'll then want to choose "Garmin Connect (Wellness)" from the second dropdown and select the appropriate "Grant" options, depending on your needs. When you're done, it should look something like this: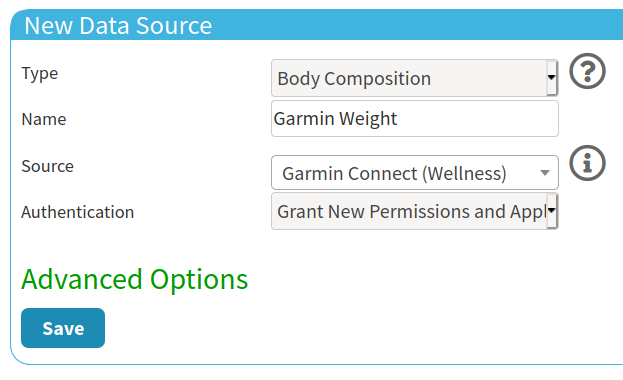 Click "Save" there to save that sync source. You should now see something that looks like this, on your dashboard:

Next, we need to create a "Destination" (a place to send that weight data from Garmin). Click "Add New Destination Task" and go through the same steps, except this time you're going to point to "Fitbit" as the destination. When you're done with those settings, it should look something like this: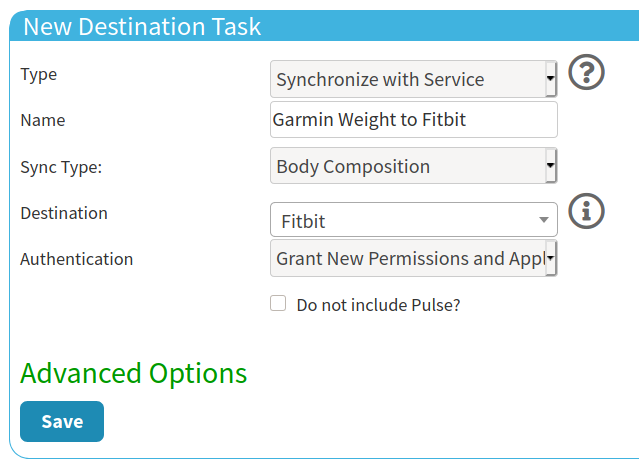 When you click "Save" here, you'll be brought to your Fitbit to authorize the data to be sent from FitnessSyncer to Fitbit. You'll want to choose the fields that are appropriate for your needs (maybe just weight?), and authorize FitnessSycner to send that data there.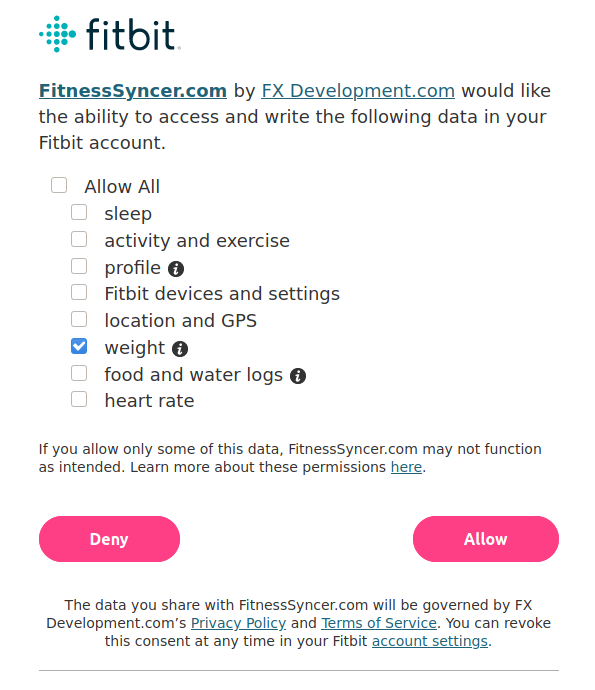 If you don't already have a Fitbit account, you can create one from the same page. It only takes a second to create a Fitbit account.
Now when you return to your FitnessSyncer dashboard, you should see something that looks like this: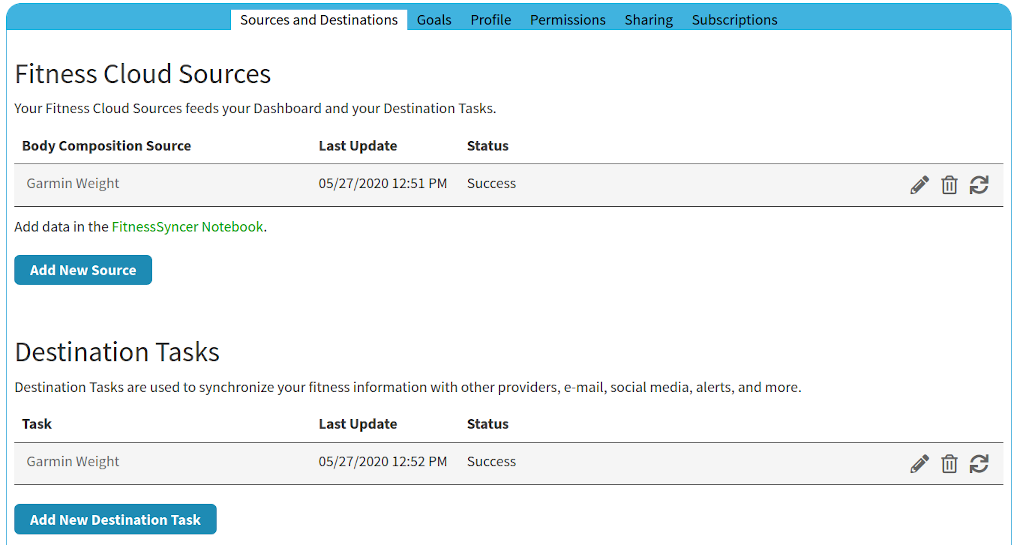 You're almost done!
Now with a free FitnessSyncer account, the sync happens nightly, once per-day, or manually when you click the little 'sync' arrows on the right side. For now, just click the sync arrows one at a time, starting with the Source (Garmin Connect) side and then the Destination (Fitbit) side. If you see "Success" here, then your data is synchronized between both services.
You should be able to confirm this by logging into both services directly, and comparing their weight applets. Here's an example form my (erratic) weight over the last 30 days, in both Garmin and the data FitnessSyncer pushed from Garmin over to my new Fitbit account:
Garmin Weight data from Garmin Connect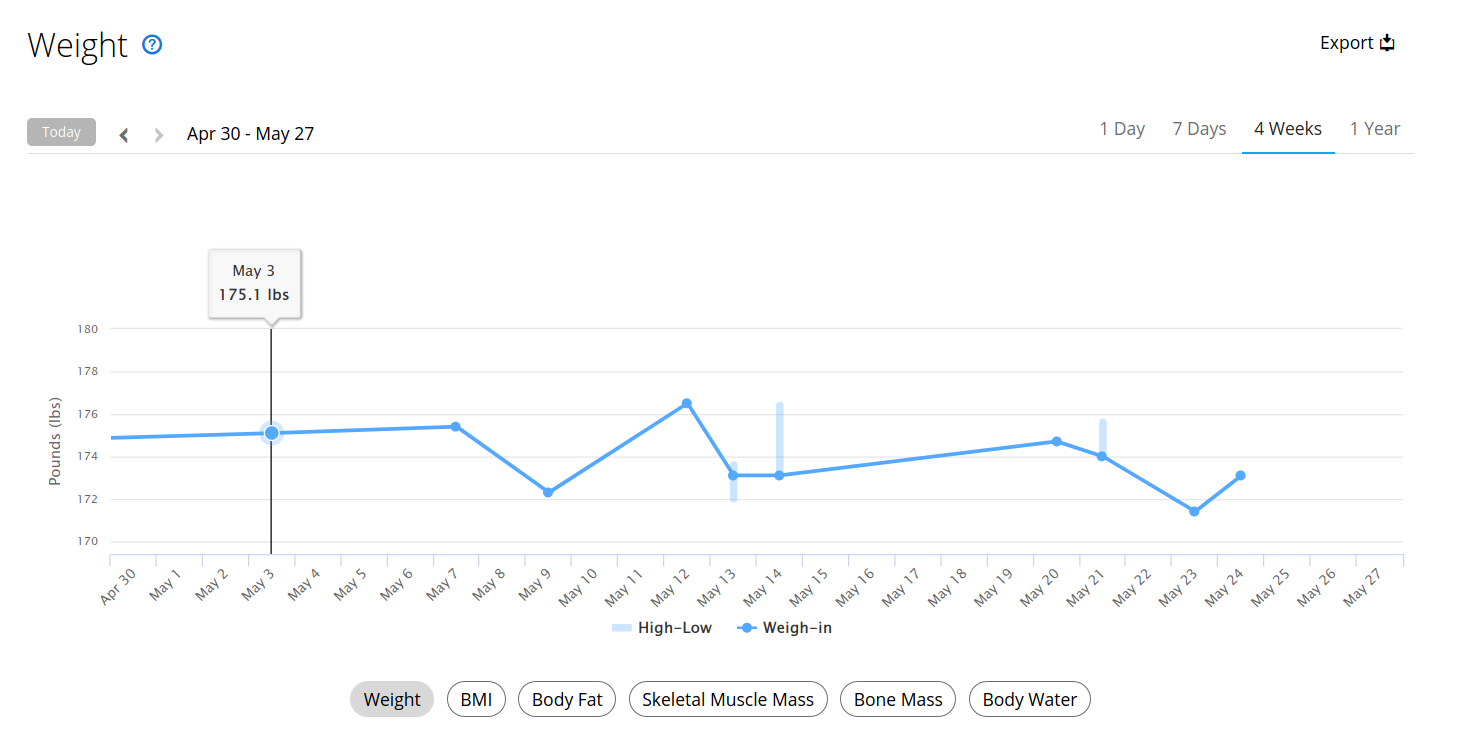 Fitbit Weight data from FitnessSyncer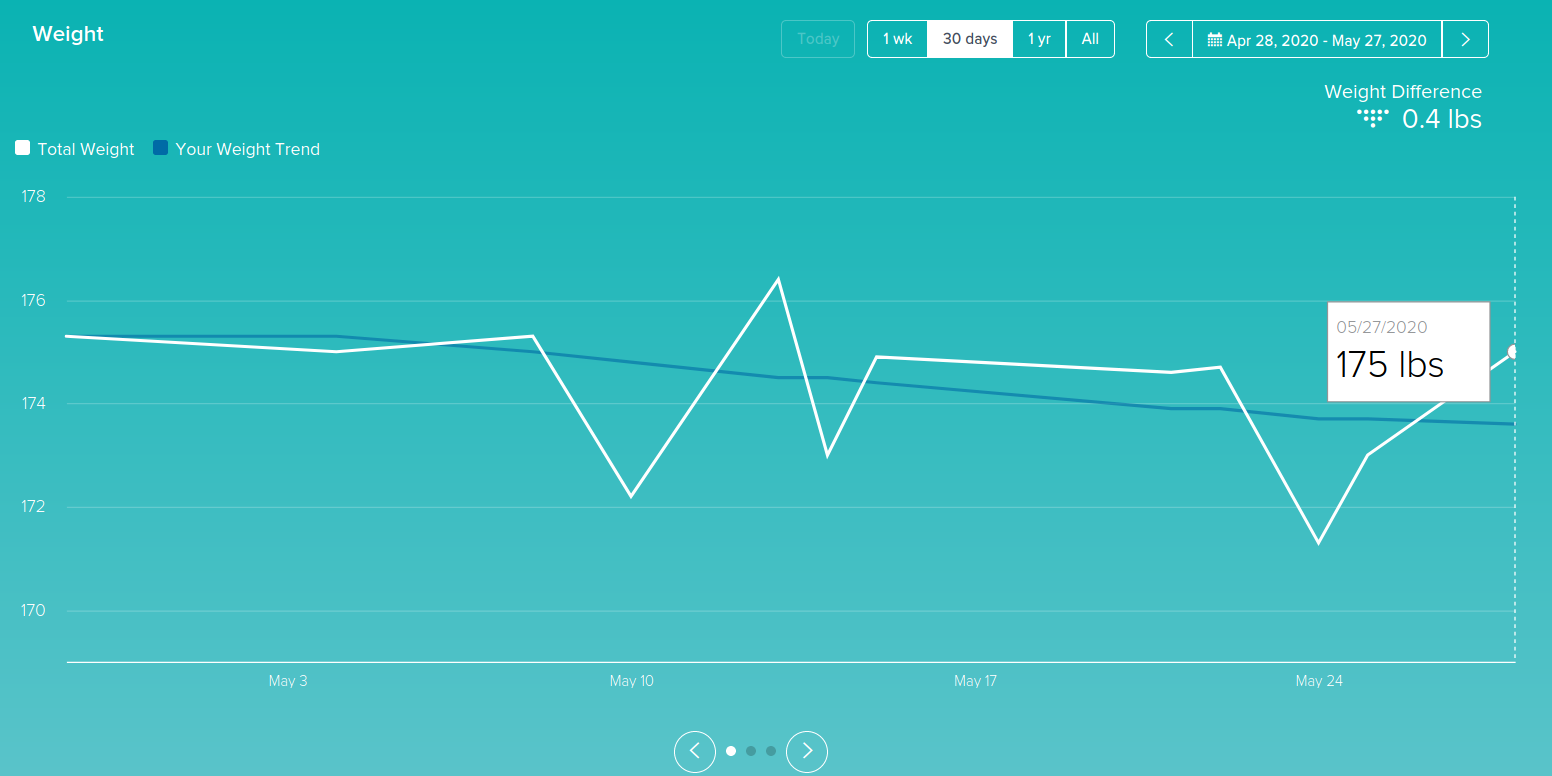 Now just go back to your Zwift dashboard, go to "Connections", click "Fitbit" and authorize Zwift to pull the weight data from Fitbit to your Zwift account: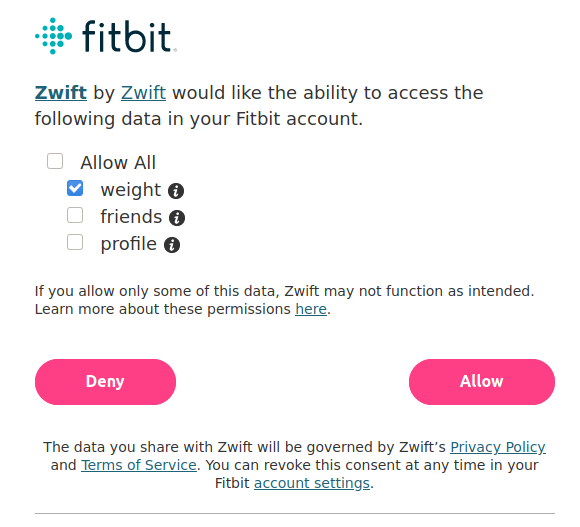 Now your weight should be synchronized from your Garmin Smart Scale to your Zwift account. It got there by going through the following steps:
Garmin Smart Scale → Garmin Connect → FitnessSyncer → Fitbit → Zwift
Remember, with the free version of their account, synchronization is not automatic, you either have to wait until the next day when your weight will be sync'd daily, or you have to log in and click the little "Sync" arrows on each sync pair to push the data where you need it.
If you want this to happen on-demand, automatically, you'll have to Go Pro. It's only $3.99/month or $39.99/year, so well within the range of a coffee per-month. Their pro features offer some other advantages as well. I'm not affiliated with their service at all, I'm just a happy consumer of what they've created.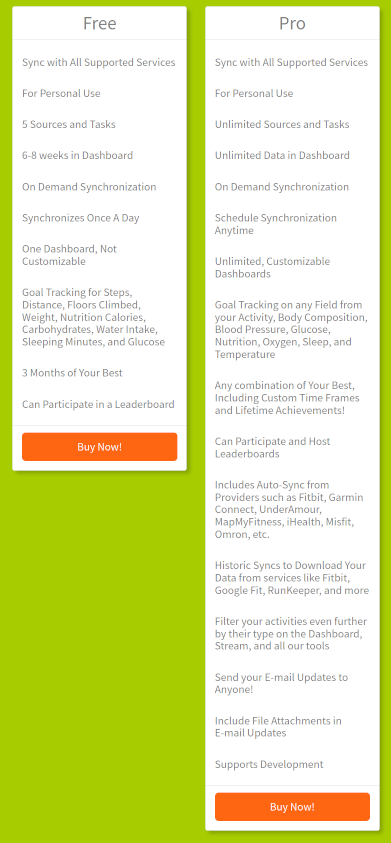 For a full (and very comprehensive) list of supported apps and services that FitnessSyncer supports, visit their "Supported Apps and Services" page for all the details. It's quite comprehensive! For any other questions, visit their FAQ.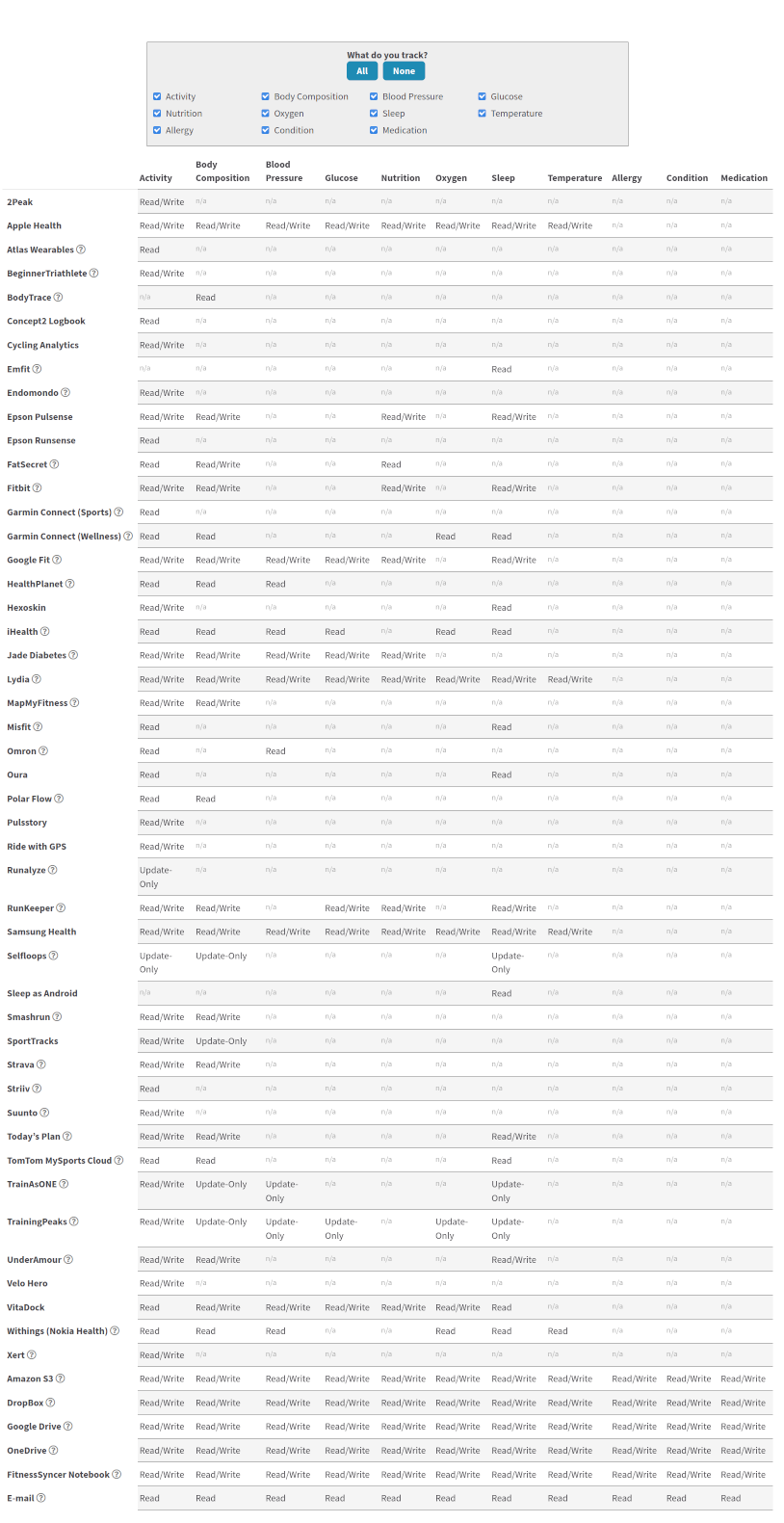 I hope that gives you some options to get that data synchronized across. Good luck!
Log in to post comments
1580 views