The term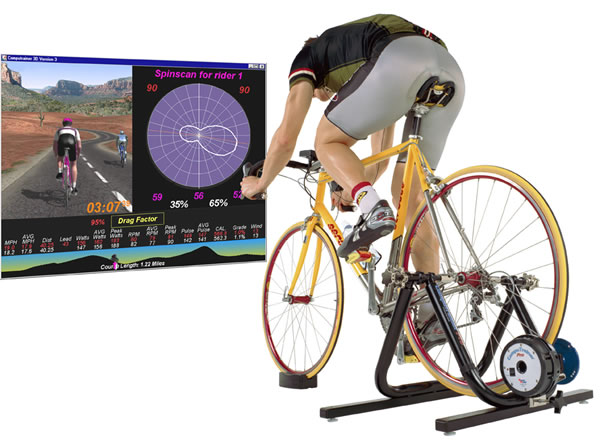 FTP, which stands for "Functional Threshold Power" and represents your ability to reach and hold the highest possible power output over 20, 45 and up to 60 minutes (depending on the test).
Your results will vary depending on whether you're a trained athlete or just a recreational cyclist.
Your FTP value is calculated by taking 95% of the 20 minute average power and using that to determine your FTP.
The FTP value is the best way to compare your results to that of others who ride or race. It's hard to determine the fit-ness of a rider based solely on their age, weight or wattage output. The FTP value is the best way to determine the overall fit and performance capabilities of any given rider. 
To see or edit your FTP, click the little pencil-shaped icon next to your username on the Settings screen: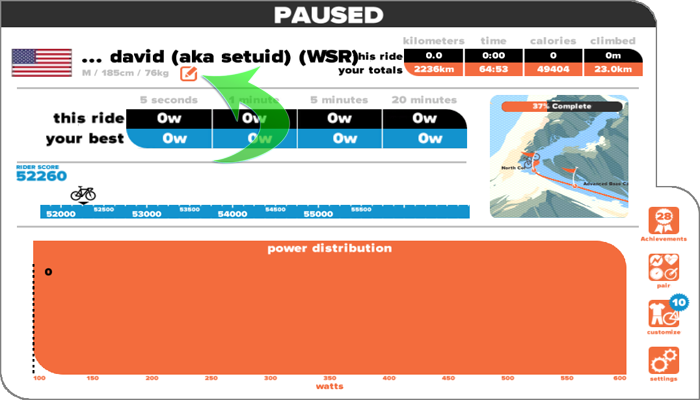 Your FTP is stored within your individual Settings, which you can see and access on the "User Profile" screen, which is accessed from within the "Pause" screen.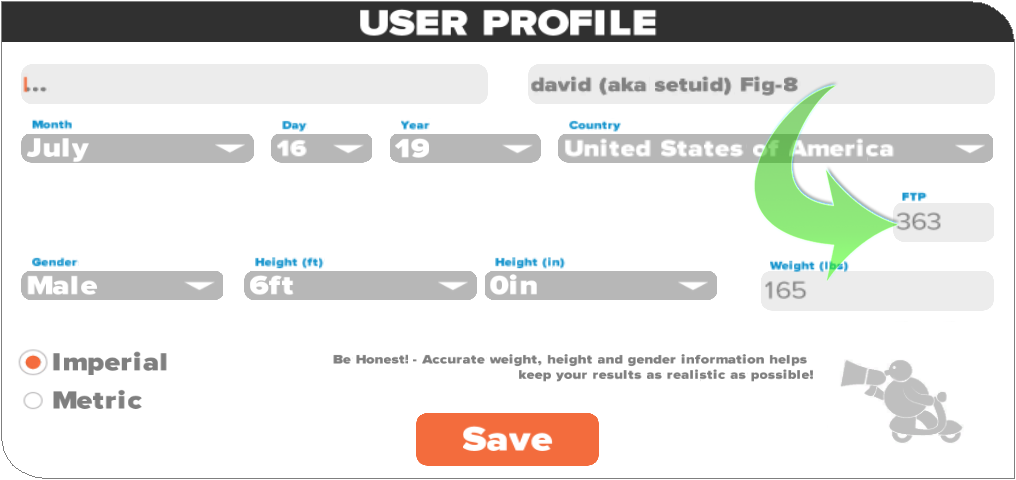 As you ride, Zwift will update your FTP as it increases but will not lower your FTP if your future rides result in a lower FTP value.
If you want to track and change your FTP to any values other than what Zwift inserts, you have to change it yourself using the above User Profile screen. 
Another Zwift Elder, Jonathan Pait has done a great video breakdown of the 1-hour FTP workout in Zwift. I strongly suggest you watch it (it's only 20m long) to get a better idea of how the FTP test works and how it can benefit your training regimen.
Log in to post comments
84086 views