Yes, you can absolutely pause (and resume) a workout you've already begun!
You can pause a workout already in progress by using the Zwift Mobile Link (ZML) application on your mobile device. When you want to pause, simply swipe over to the Action buttons page in ZML and hit the 'Pause' button you see there to pause your workout.
Note: this button will not be visible if you are not actively in Workout Mode.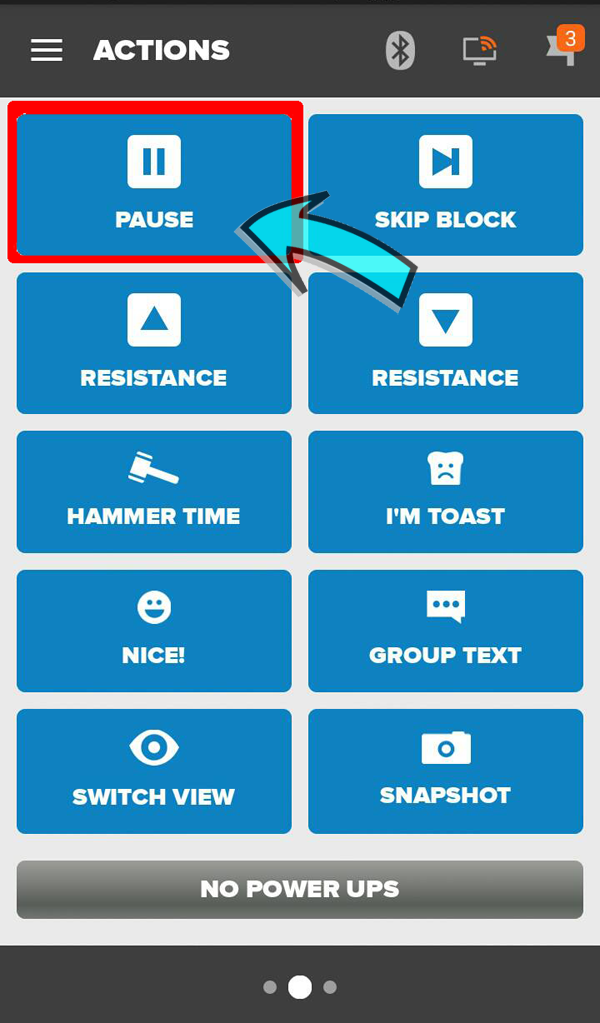 You can use this option to get off the bike for a few moments to stretch, take a stretching break, grab refreshments, dash away for a quick bio break or just recover for a few minutes during a hard set of intervals. 
When you're ready to resume your workout, simply hit the 'Resume' button in the application to resume. The Pause button and Resume button are the same button. They will toggle between both modes, depending on whether you've paused your workout, or are actively riding. 
You may also notice the two resistance buttons below the "Pause" and "Skip Block" buttons, that looks like this: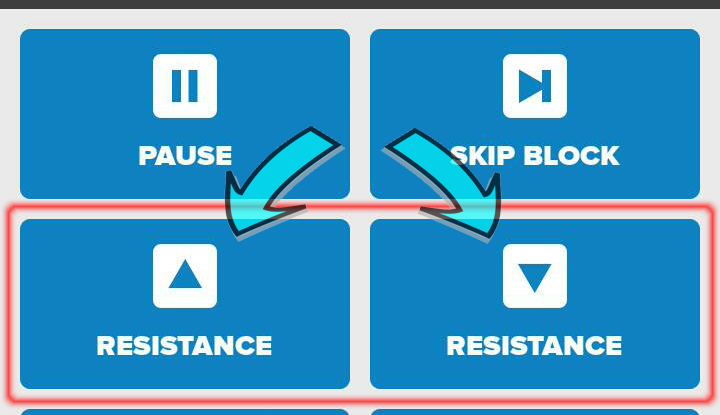 These reistance buttons are only usable when you're in a "Free Ride" section of your workout. You cannot modify or change resistance during a defined portion of your workout. This would change the nature of the workout, making it hard to rely upon for any trustworthy training data.
For example, if you were in the hardest interval of your workout and decided to lower the resistance, making the workout difficulty easier, the resulting workout data would not be usable when compared to other efforts or prior workouts where you did not change that resistance. 
Don't forget, there are plenty of challenging workouts already built into Zwift, as well as many third-party workouts that the user community has contributed to Zwift. There's even tools available to convert workouts from Sufferfest and other programs to Zwift workouts. See the following Links & Resources for more workouts, tools and guidance: 
Converting Sufferfest Workouts to Zwift Format
Good luck and have a challenging workout! 
Log in to post comments
31503 views