There are two ways to search, locate and find Zwift Workouts:
What's On Zwift? and
Titanium Geek website maintained by James Gill.
What's on Zwift
The What's on Zwift website has done an amazing job of creating a way to search across built-in workouts, custom workouts and more.
For example, you can search for workouts based on Sport, Duration, Stress Points, Zone or Keyword: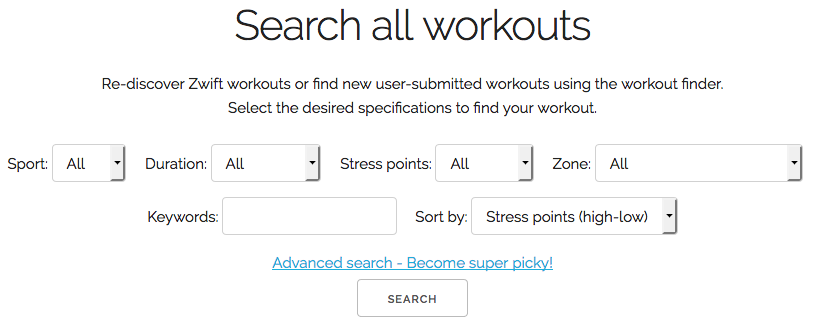 You can also browse workouts by Plan type: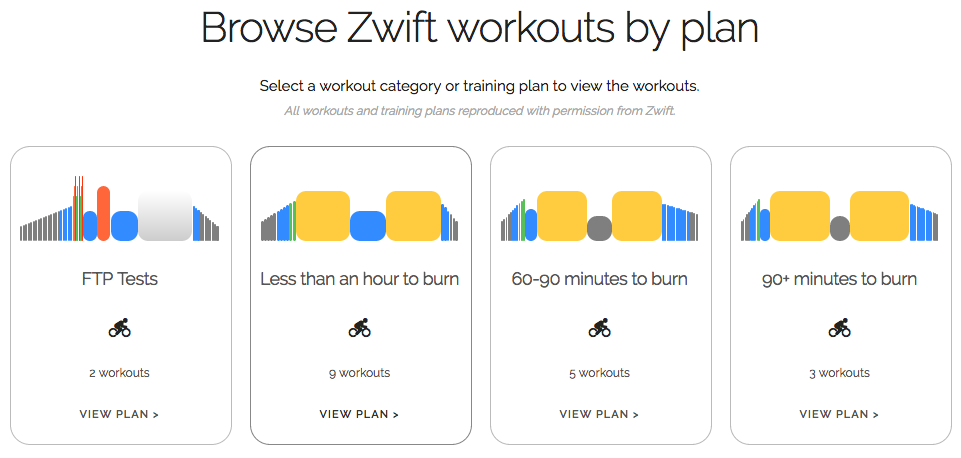 And you can also browse for custom workouts submitted by various coaches and the community: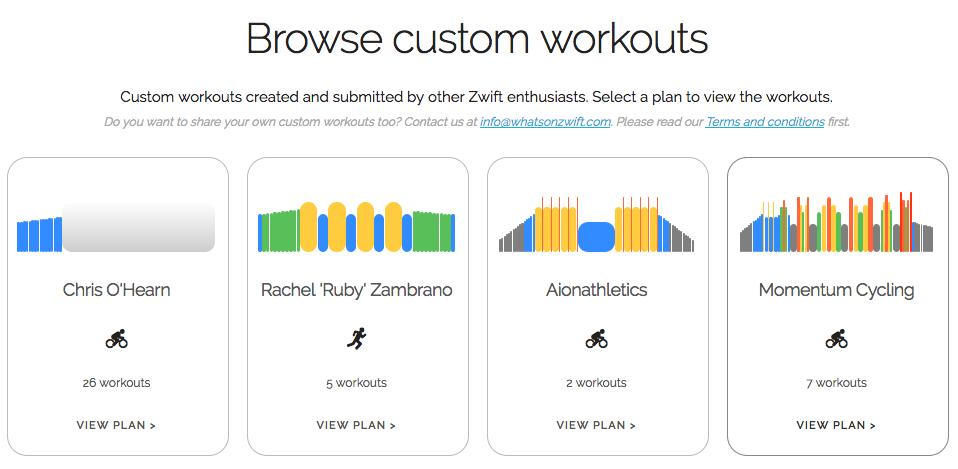 They are now the community hub for anything Zwift Workout related. Definitely give them a visit and see if they've got what you want!
Titanium Geek
There's a page there specifically around Zwift Workouts and it includes the 205-page PDF breakdown of every single included workout so you can see what training plans apply to you before you even launch Zwift to run them.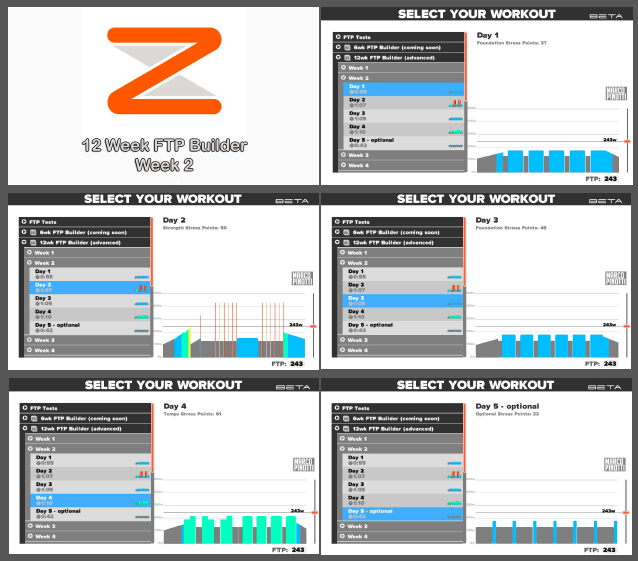 There's also a Facebook group dedicated to Zwift Workouts, where you can share (post/upload) and download your own workouts as well as discuss your own experience with the Zwift Workout side of the application.
Lastly, don't forget to visit the Zwift Workouts website, where dozens of others have share their own custom workouts and have converted other workouts from other tool such as the GCN Workout Videos and Trainer Road into Zwift Workout format, ready to load into Zwift so you can train and ride them there as well!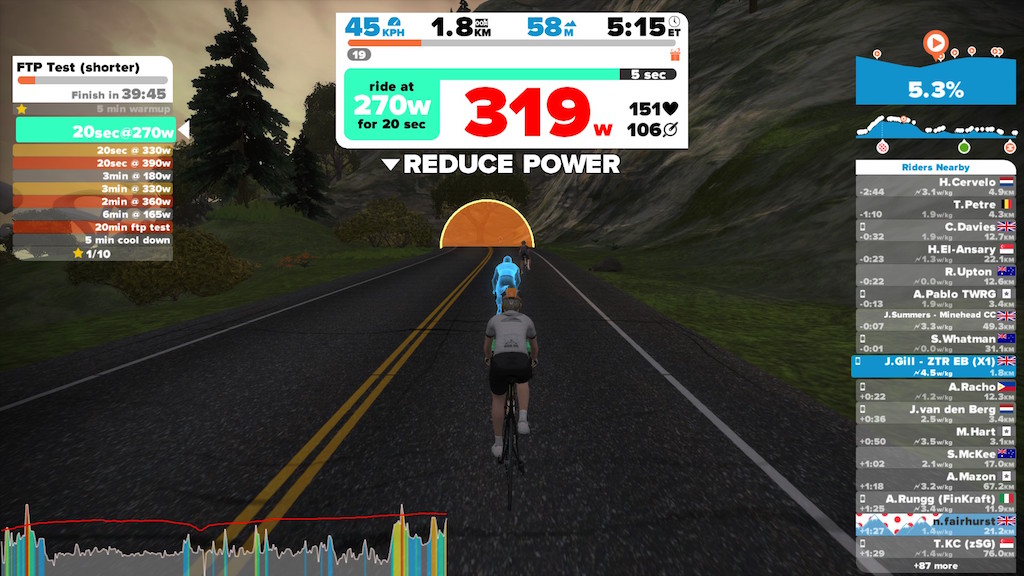 Log in to post comments
42842 views